Links to Related Works

The Compendium Approach builds on Dialogue Mapping, adding an additional layer of technique and semi-structured modeling. Compendium is especially powerful on complex technical projects, and on upstream aspects such as requirements capture and analysis. See their library of papers.

Seven Sigma
, an Australian-based technology and advisory practice, works with its clients to enhance business productivity and performance by bridging the gap between technology and strategic decision making. As a
Designated Partner
of CogNexus Institute, the Principals and primary client contacts at Seven Sigma have been well-trained in the art of Issue and Dialogue Mapping and have a deep and substantial understanding of confronting Problem Wickedness.
Taken directly from the Debategraph.org website: "Our goal is to make the best arguments on all sides of any public debate freely available to all and continuously open to challenge and improvement by all. In pursuit of this goal, Debategraph is (1) A wiki debate visualization tool (2) A web-based, creative commons project to increase the transparency and rigor of public debate everywhere ­by making the collective insight and intelligence of the global community freely available to all and filtering out the noise and (3) A global graph of all the debates."

Austhink is a thinking skills research, training and consulting group specialising in critical thinking.

TruthMapping.com is a free tool that provides a focused, rational method for adversarial discussion that overcomes the limitations of standard message boards, e-mail and even conversation; it is a site for persons who believe that reasoning should be at the heart of public debate.

The CoWorking Institute is a rich resource of information, services, tools, and stories about collaborative technology. The director, Bernie DeKoven, created the term "technographer" and has written several books on the use of shared display in meetings.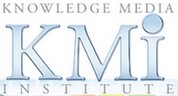 The
Knowledge Media Institute
is an eclectic mix of people doing web, multimedia, knowledge representation, hypertext and interaction design, to help evolve collaborative Internet tools for sensemaking. KMi is part of
The Open University,
which revolutionized assumptions about who could learn, and how they could learn, and is now taking it to the next level with
Open Educational Resources
.
The Doug Engelbart Institute


American Technology Alliances. Connecting people and ideas...shaping the future through collaboration. Practicing collaboration guidance and hands-on facilitation that drive business results. Providing the only integrated suite of services from start to finish. Award-winning outcomes with complex teams and initiatives. Collaboration across boundaries and transforming through jointness.

The Leela Foundation is a nonprofit spiritual organization dedicated to world peace and freedom through universal Self-realization.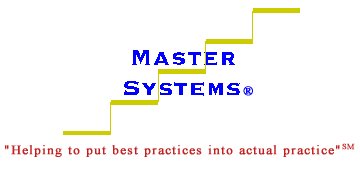 Master Systems is a consultancy offering advisory services and focusing on organizations for which computing is strategic. They have an extraordinary insight into the interplay between people, organizational structure, and strategic software systems.